In the 1980s, when I was trying to learn how to tell stories with pictures, there were few resources. Bob Duncan told me to buy Dwight Swain's book Film Scriptwriting
saying, "That'll teach you everything you need to know." I found it after ten years of looking (there was no internet back then) and I learned from it, but since then I've read at least thirty good books on the subject as well as lots of mediocre ones. Here is my list of desert-island favorites. Buy these and you'll have a classic foundation for mastering stories with images.
Also see Miscellaneous Reviews and Graphic Novel for additional items related to this topic.
Books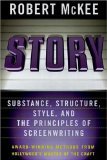 by Robert McKee
In the last years of the twentieth century, McKee's voice boomed out over the world of story like a prophet and still carries on. He teaches the old craft that audiences have always wanted, and he does it with such authority and force that his seminars are epiphanies for most storytellers. The book can't match his performances, but it's still excellent: the only 400+ page book I've ever read that I wished were 800 pages.
McKee's material is mostly concerned with screenwriting, but the principles apply to graphic novels and children's books as well. And even if you don't know your medium or genre yet, his teaching is captivating. One of my students complained: "I started highlighting the best parts in yellow so I could read them again, but it was no good — I was just highlighting the whole book." —mv
Click to buy from Amazon.com
---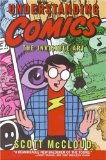 by Scott McCloud
I'm sorry to say that Will Eisner's famous book Comics & Sequential Art took me a month to read and did nothing for me. But when I read Understanding Comics I walked around in a daze of enthusiasm for the medium. Scott McCloud wrote the most insightful book on comics and sequential art I know. He won't (in this book) teach you how to write or draw comics, but he will introduce you to them so you'll see their strengths and limitations, and he has a gift not only for explaining difficult ideas, but for igniting comic book storytellers' passions. —mv
Click to buy from Amazon.com
---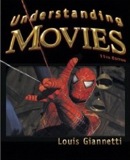 by Louis D. Gianetti
A popular film-course textbook in its umpteenth printing, filled with information, always interesting and eye-opening. Not cheap, but except for the lack of opportunity to see the films he discusses, it's as valuable as a college film course. —mv
Click to buy from Amazon.com
---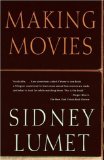 by Sidney Lumet
Sidney Lumet unpretentiously takes you through how he solved problems on the many films he directed through his career, from Twelve Angry Men through Network, Dog Day Afternoon and The Verdict. He treats us, as readers, as if we are his proteges, and he gives us an introduction to the different disciplines involved and what he's learned over the years. —mv
Click to buy from Amazon.com
---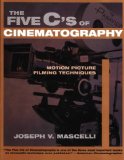 The Five C's of Cinematography
by Joseph V. Mascelli
This book, from the 1960's, is dated to the point of making students laugh, and I'm not a big fan of finding five words that begin with the same letter to simplify learning, but Mascelli teaches the subject so well that everyone who tells stories with pictures will learn from him. I was first introduced to it in the 1980's by comic book artists who treated it like a Bible. The more popular book in film schools is Shot by Shot, but I prefer The Five C's because it covers much of the same material and is more enjoyable to read. —mv
Click to buy from Amazon.com
---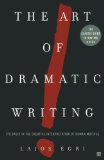 by Lajos Egri
It's aimed at playwrights, not for the casual reader, and his argumentative approach can put off some people; but like Don Richardson, he was a passionate believer in what he had to teach. He's big on working out a philosophy (which he calls a premise and most teachers now call a theme) into events, which many writers find questionable, if not crippling. But this is the best material I know on managing believable character progression. Every time I read this book I'm impressed with the clarity and impact of Egri's teaching, and I also come away with new ideas and sharper understanding of the mechanics of story structure. —mv
Click to buy from Amazon.com
---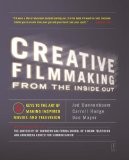 by Dannenbaum, Hodge & Mayer
This is one of the few recently-published books that has impressed me enough to recommend (though I look forward to revisions). Their approach champions the values I've designed into my university Sequential Art classes: for students to get past cliches and bring their own unique gifts to a project. They interview masters of filmmaking who share their wisdom from all disciplines, but they never get technical enough to alienate a student outside of that discipline. The whole focus is on how to stop re-hashing the same stuff we see over and over in the media, and get something real, fresh and sincere into our work. —mv
Click to buy from Amazon.com
---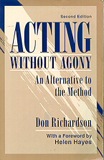 by Don Richardson
There are a lot of acting books out there. This one will make sense to you. Don isn't diplomatic in his distaste for the asininity that goes on in acting classes (and believe me, he was much less diplomatic in life than he was in this book), but he offers the cure instead of just cursing the disease. He taught the craft of acting, simply and clearly. He was a master storyteller, prolific as a television director for 35 years, and the most articulate teacher I ever knew. He will show you how to plan a scene, find the characters' objectives and emotions, and if you're an actor, how to reach an emotional state "on cue", whether it's laughing or crying or sweating or feeling joy to the point of tears but trying to hide it. He was the only teacher I ever found who could explain this skill and make it practical. —mv
Click to buy from Amazon.com
---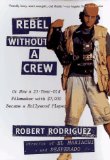 by Robert Rodriguez
Inspiring. Film students must read this one. It's his diary from the time he was a poor boy in Texas to the time he became a famous filmmaker, so it's not a book of recollections, but an account of his struggles as he went through them. He doesn't teach the classic disciplines like McKee and Egri do, but his "Ten Minute Film School", oversimplified as it is, has a childlike wisdom that cuts through the academic sludgery that bogs down so many potentially creative people. Robert Rodriguez simply did it. He never held himself back by conforming to a "program" like I see most university students doing. He poured himself into his project and took the right (and rare) attitude that I hope will inspire all my students to take toward schools, institutions and teachers: Don't conform to them. Use them! —mv
Click to buy from Amazon.com
---
by William Goldman
I read this when it came out in the mid-80s and it pretty much convinced me not to enter the industry, but it also revealed how a professional went about his craft. I recommend it to you not so much for its instruction, but because it is so entertaining to hear from the inside about the non-glamour of Hollywood for those trying to make a living there. During the entertaining anecdotes, you'll learn about storytelling. The book is worth reading if only for his critique of his own screenplay, Butch Cassidy & the Sundance Kid, included in the book in script form.  —mv
Click to buy from Amazon.com
---
by Linda Seger
I read this book in my late twenties. It convinced me that "writing as re-writing" is a core secret to creating better work, and a truth to be embraced and enjoyed. Linda not only emphasizes the value of revising, but specifically toward classic story structure that succeeds commercially. She goes into less depth here than McKee in Story, but more depth than my Storytelling Lessons from The Simpsons lectures. If you have a developing story already, this book will help you take it to the level of popular hits that "engage and satisfy an audience." —mv
Click to buy from Amazon.com
---
Videos
I've compiled a list of films on DVD that I use in teaching Sequential Art. Some are gems. Some are flawed gems. Some are very flawed gems. But all of them have something to offer for students of visual story. I'll write detailed reviews when I can; in the meantime, you'll find my list here.
---
Marshall is a participant in the Amazon Associates program and may earn a small commission on products purchased using these links. The product price is the same whether or not you use these links, but by using them, it helps offset the cost of running this website.